Originally from Denmark, Søren Kruse Ledet is based in Sydney, Australia and has worked in the photographic industry since 1993.
Specialising in Mountaineering and Travel photography his images has been published and sold world wide.
He has had several solo as well as joint exhibitions from his Limited Edition range showing his works in Australia and Europe.
Soren also works as a mountaineering guide for World Expeditions.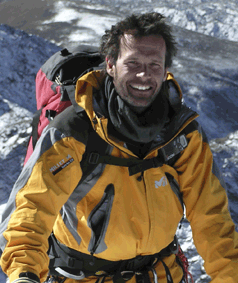 Please feel free to

browse

the image galleries to view samples of his work.
Please quote the image number when inquiring about the cost and avaliability of a photo.
Return to
Home